PET Bottle Recycling Line for Bottle-to-Bottle Application in Indonesia
Application
Bottle to Bottle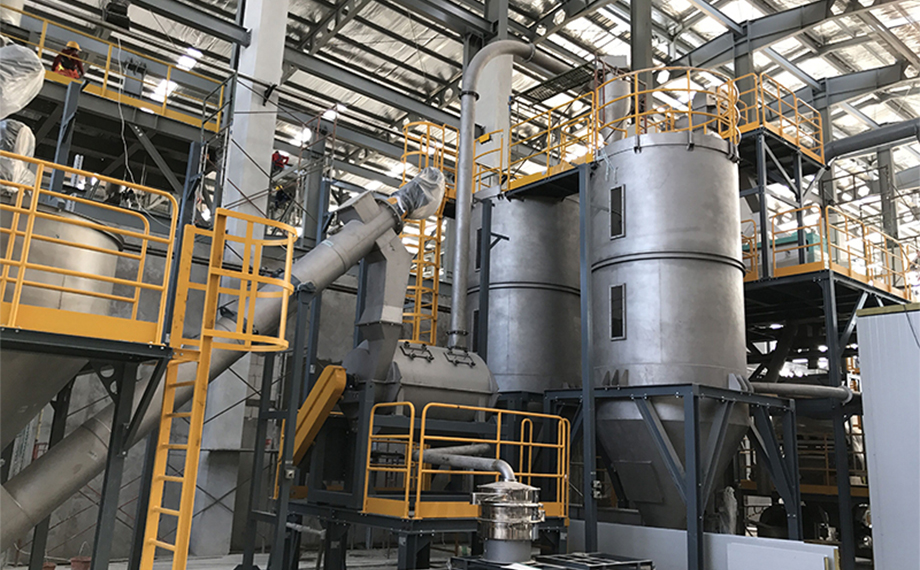 This is a PET bottle-to-bottle project in Indonesia invested by a French leading environmental group which is a benchmarking enterprise in the field of global resource optimization management. This group focus on waste recycling, water treatment, and energy industries, its business scope covers five continents. BoReTech was responsible for PET bottle recycling equipment and engineering service supply, including the whole plant design, installation, and commissioning guidance in this PET bottle-to-bottle project. The input capacity of this food-grade PET bottle recycling line is designed with 4.5 tons/h and the output designed capacity is 3.2 tons/h. The extrusion section and SSP of this project are supplied by EREMA and Buhler. The final product is food-grade PET chips, which are supplied to Danone Group for PET bottle blowing.
The project was launched in October 2018 and delivered to customers for production in February 2020. The layout of the PET bottle recycling line occupied about 2,500㎡.
As the available plant area is limited, BoReTech finally decided to adopt a compact layout design after several technology meetings with the customer. The compact process layout can achieve the purpose of complete washing and auxiliary functions, and the reasonable layout is convenient for daily maintenance.
The washing process design is mainly aimed at the bottle bale in Indonesia, which labels are usually removed by manual firstly. However, considering the various quality of PET bottle bales, the label separation function is designed as an optional device standby to cope with bottles with PVC labels. Though adjust the speeding of the weighting belt conveyor to control the PET bottle bales input capacity, real-time monitoring, and automatic adjustment of the feeding speed of chain conveyor to realize operation automation. Meanwhile, the output capacity is monitored in real-time to ensure the production efficiency of rPET flakes. Equipped with multiple metal separation device, the metal impurities are automatically removed and collected inline. PET bottle washing line is also equipped with an automatic bottle sorting machine, automatic flake sorting machine and flakes oversize sieving device. Through the detection of PET flakes, the oversize flakes will be crushed for a second time. The small size flakes are collected through the dust removal system to ensure the productivity of rPET flakes and reach food-grade PET flakes quality requirements. The dust removal system realizes high automation of PET bottle recycling and provides a clean and hygienic environment for employees in the workshop.
The automatic detergent dosing system and the inline water-saving system can filter and recycle the chemical water. After online 3 steps filtration, the PET flakes and chemicals are completely separated to realize water recycling and reuse inline. At the same time, it helps customers save 1kg chemical cost of PET flakes per ton output and reduce 100kg/h steam consumption.
The electronic control design adopts the SCADA system which was independently developed by BoReTech. PLC combined with a computer can achieve remote control. The real-time production situation of the washing line can be checked and monitored in front of a computer, and the PET bottle washing line operation can be controlled directly by remote. Meanwhile, it has functions such as equipment maintenance guidance and production report generation.
In addition, the safety specifications design of wire and cable, pipeline, and platform are fully in accordance with European standards, international standards and models of equipment spare parts configuration, which is convenient for equipment daily maintenance and repair.
Back to List