One Stop Solution
Waste PET Bottles to Polyester Staple Fiber Production Line
Background
Before 2018, China is the largest producer of polyester staple fiber in the world which imported 2.5 million tons of PET waste and exported more than 1.5 million tons of recycled polyester staple fiber. On January 1, 2018, the Chinese government banned the import of waste plastics, and the industry chain of recycled polyester staple fibers changed on production and supply. The export of polyester staple fiber in China is restricted as cost, but it is in short supply overseas. Establishing recycled polyester staple fiber factories in other countries and regions to fill the gap in international fiber demand will obtain high project returns.
Product Feature
BoReTech provides a one-stop solution including equipment and engineering services from PET bottles to polyester staple fibers who has been getting the favor of customers and the market with high-quality, competitive prices, and technical services.

Based on the 25 years of recycled polyester staple production experience of Anshun, a subsidiary of BoReTech group, and a full understanding of the quality standards, input material requirements, production processes, and operating key-points of different downstream fiber applications. BoReTech has 15 years' construction experience on PET bottles recycling projects in 31 countries, that can plan a complete and most economical PET bottle recycling production line based on the fiber application of various regions in the international fiber market, combined with the characteristics of local PET bottles and wastes.

Output capacity range: 15-100TPD/line.
Fiber specifications: 1.2D-3D spinning fiber, 1.5D-25D non-woven fabric fiber, 3D-20D hollow conjugate fiber, 1.5D-25D hollow fiber.
Feature
1. Solutions for various input material fed into extrusion, such as PET flakes, pellets, lumps, fiber waste,etc.
2. More than 20 years of production and management experience in polyester staple fiber manufacture;
3. One-stop solution from waste bottles to fiber production and engineering;
4. In-house research and development of DCS control system;
5. Familiar with R-PET fiber market and trade information;
Specification
Cotton Fiber, Non-woven Fiber,Hollow(Conjugated) Fiber, Dope-dyed Fiber
3D Layout

Waste PET bottles to Polyester Staple Fiber Process (Cotton Fiber), drawing line is avaiable to customize as different fiber types, for washing process refer to XXXX
Polyester Staple Fiber Manufacturing Process
Feeding Flakes ➜ Flakes Silo ➜ Drying ➜ Melting ➜ Extrusion ➜ Metering Pump ➜ Spinning ➜ Quenching ➜ Take-up ➜ Drawing ➜ Sunflower Feeding ➜ Creel ➜ Tow Guiding ➜ 1st Draw Stand ➜ Immersion Bath ➜ 2nd Draw Stand ➜ Draw Chest ➜ 3rd Draw Stand ➜ Oiling ➜ Tow Stacker ➜ Crimper ➜ Relaxer ➜ Cutting ➜ Baling
Applications for Polyester Staple Fiber
Sofa
Pillow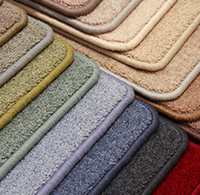 Carpet
Garments