PE、PP、LDPE、HDPE、PO、PS、EPS、ABS、PA、PC、PVC
Rigid Plastics Recycling System
Background
Rigid Plastic (HDPE) Recycling Line
Rigid Plastic Recycling Line, is suitable for recycling daily use rigid plastic (especially those with high recycling value such as HDPE mike container / small HDPE blue container as well as 2.5L motor oil containers.) This washing line can greatly increase the value of the final product and belongs to our high-end equipment series.
The capacity of rigid plastic (HDPE) recycling line: 1500 kg/h~3000 kg/h


PE Motor Oil Container Recycling Line
Boretech Motor Oil Container Recycling Line is mainly used for processing post-consumer motor oil containers. By going through a series of screening, crushing and washing this line is able to turn volume at 2.5L or smaller used container into clean reusable resource. These type of motor oil are most commonly made of polyethene and processed material can be again made into roto-molding, extrusion, pallet, plastic traffic cone etc.
The capacity of PE Motor Oil Container Recycling Line: 500 kg/h-1000 kg/h


Rigid Plastics Recycling System
Boretech offers rigid waste plastic washing line is mainly used to recycle plastic products used in daily life. Through the classification, crushing, and washing, clean and reusable materials are obtained for downstream use for a hard plastics close loop. The raw materials that can be processed by the system include:
PE、PP、LDPE、HDPE、PO、PS、EPS、ABS、PA、PC、PVC
The commonly seen products made from the materials above are hollow consumer goods, plastic toys, small plastic household goods, blue plastic vats, etc.
The capacity of the system: 1500 kg/h~3000 kg/h


PC/ABS Home Appliance Plastic Washing Line
PC/ABS Home Appliance Plastic Washing Line, this line is suitable for recycling PC/ABS that is been disassembled from home appliances. This washing line can greatly increase the value of the final product and belongs to our high-end equipment series.
The capacity of PC/ABS Home Appliance Plastic Washing Lin: 1500 kg/h~3000 kg/h

IRREGULAR PLASTIC RECYCLING LINE(COLD WASH)
Boretech offers irregular plastic recycling line is mainly used to recycle rigid plastic products used in daily life.(eg. PE、PP hollow consumer goods, pipe, bucket, home appliance cover)
The capacity of Irregular Plastic Recycling Line: 1500 kg/h-3000 kg/h
Feature
1.Boretech Rigid Plastic Recycling System can process a wide variety of plastic, with process design proven over the years. With a hot chemical washing module, the washing line can achieve better and more consistent quality for the end product.

2.The entire washing line can be equipped with a DCS system and PLC control to minimize the usage of manpower.

3.The washing line is also designed with a chemical water circulation system and an online rinse water circulation system to reduce carbon footprint.

4.The washing line has a one-button start and stops design that makes it much easier on operation and maintenance.

C1500 PP/PE Rigid Plastics Recycling Washing Line -Test Running
3D Layout



Recycling Process Flowchart

Feeding ➜ Shredding ➜ Metal Removal ➜ Flotation Separation ➜ Crushing ➜ Drying ➜ Friction Washing ➜ Rinsing ➜ Friction Washing ➜ Rinsing ➜ Drying ➜ Zig-zag Separation ➜ Pneumatic Conveying ➜ Optical Sorting (optional) ➜ Packing
Applications of Rigid Plastics Recycling System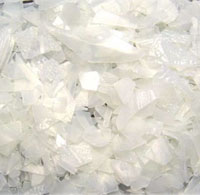 HDPE Flakes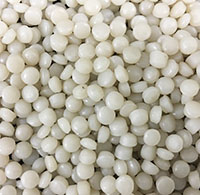 HDPE Pellets
HDPE Pipe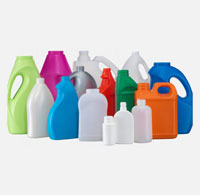 HDPE Bottles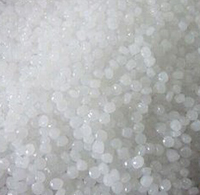 LDPE Pellets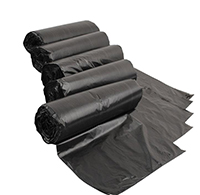 Blown Film Extrusion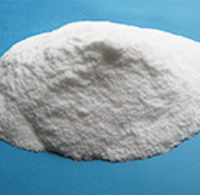 Powder Coating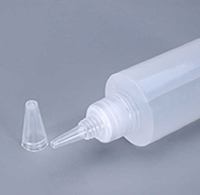 Extrusion Coating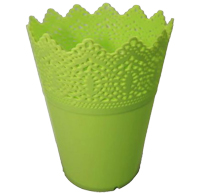 Injection Molding