The First PET Bottle Washing Line apply to Roof Insulation
Application
PSF / Strapping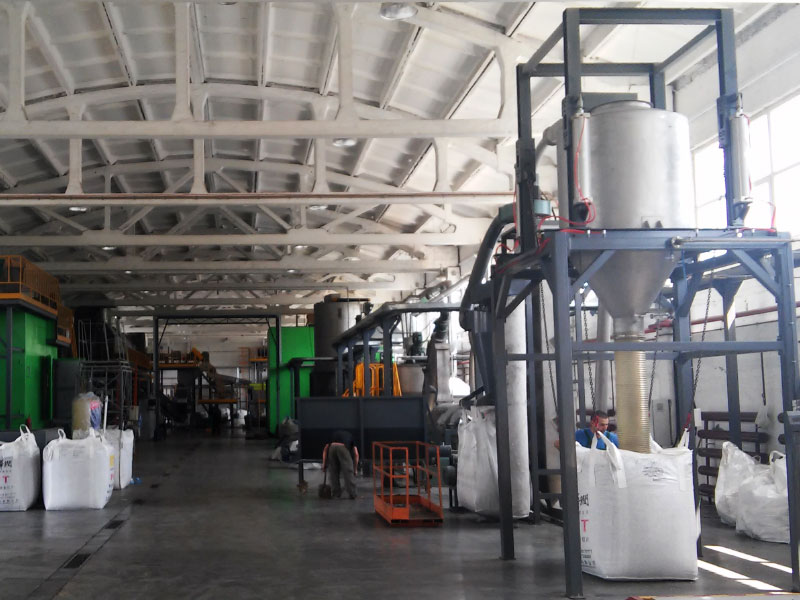 This Ukrainian customer is an important example of the PET flakes deep processing, and they extend the business step by step from the end downstream industry. At the earliest, they engaged in the production of roof insulation. Among the heat-insulating panels, there is a layer of non-woven fabrics that need to be imported, then they invested in non-woven fabric production lines. But the non-woven polyester staple fiber is controlled in the three polyester staple fiber factory hands in Ukraine, the price is expensive, so they install a polyester staple fiber production line. Next, as the PET flakes quality instability on the market, they finally found BoReTech to purchase a PET bottle washing line with a capacity of 1.5 tons/hour to ensure the PET flakes quality.




The capacity of this line was 1.5 tons/hour, but capacity expansion in the future is also taken into consideration. Therefore, the whole design reserved the space for another 1.5 tons/hour line. To maintain the stability of the PET flakes quality and reduce labor cost, the production line was also equipped with Sesotec automatic sorter.




As the quality of the PET flakes manufactured by the washing line from BoReTech is well stable and one-stop deep processing mode, which helps the company's roof insulation panels to become well-known brands in Ukraine and neighboring countries and obtain a large market share. At present, the customer plans to expand the PET bottle washing line capacity in the middle of 2018.
Back to List