A Successful Case of PET Bottle Recycling Reformation in U.S.A.
Application
Bottle to Bottle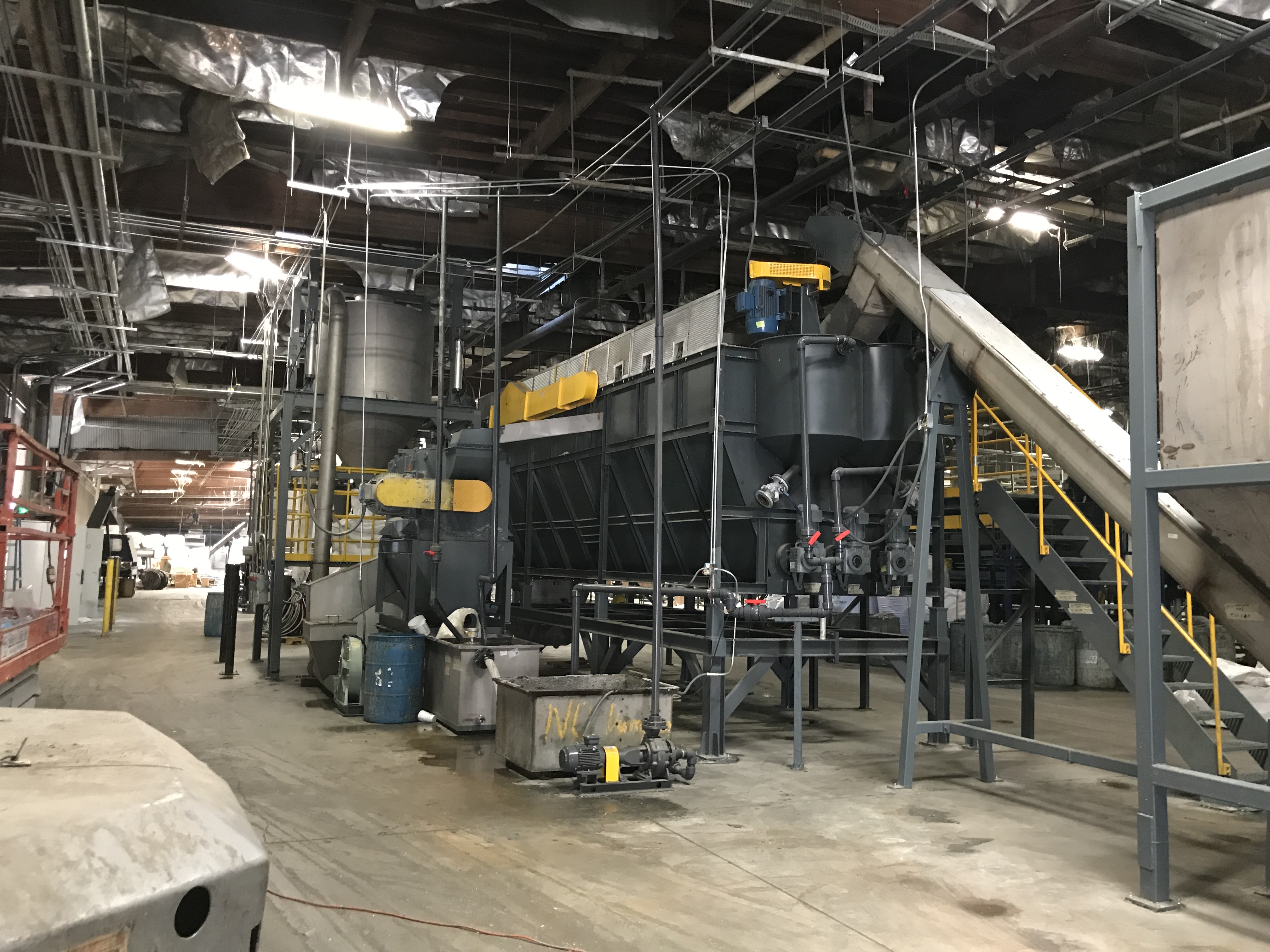 This customer is a Taiwanese company in the U.S.A. who originally engaged in the electronics industry. In 2013, it transformed its business scope and acquired a PET bottle recycling factory that was established by a Chinese machinery factory invested in Los Angeles which was operating badly year after year. The factory has three existing PET bottle recycling lines, which two lines are 4 tons/hour for each and one line is 1.5 tons/hour in total, the end product PET flakes are mainly used for a bottle-to-bottle application. After their taking over, the factory turned profitable by management revolution.
In 2015, the owner has the idea of improving the equipment configuration to increase the washing line capacity as the competitiveness from the same industry. BoReTech undertook the first phase of the washing line transformation project, updating the configuration of one washing line and increase the capacity to 6 tons/hour instead of 4 tons/hour. Just remain 20% of the original conveying equipment, and other functional equipment was designed and supplied by BoReTech. This project was completed and commissioned by the end of 2017.
The main design point of this project is aimed at two characteristics of PET bottles: high metal content and a particularly thin bottle. The post-consumer PET bottle materials mixed a large number of aluminum cans, multi-channel optical sorters are installed in this project to enhance efficiency. Due to the particularly thin bottles, we do some special structure based on the original equipment to avoid losing capacity.
As China ban waste plastic import from 2018, waste PET bottle has greatly increased. The company is already planning the second-line renovation project.
Back to List