Integrated Automation Solution for PET Recycling Plant

返回列表
Using intelligent "Integrated Automation Solution (IAS)"system to improve the efficiency and equipment maintenance of production line
产品特点
Through intuitive graphic interface software linked directly with electrical devices to control the real time plant production line, the "Integrated Automation Solution (IAS)" system provides automated control solution for the PET bottle recycling and cleaning plant. The system can monitor all machine running statuses and conditions to fix any equipment problem in a timely manner. The IAS system can also generate equipment running statistics and advise operator to arrange maintenance schedule. With the effective IAS system in control, the smart PET plant can reduce operating and maintenance costs as well as enhancing plant safety and control stability.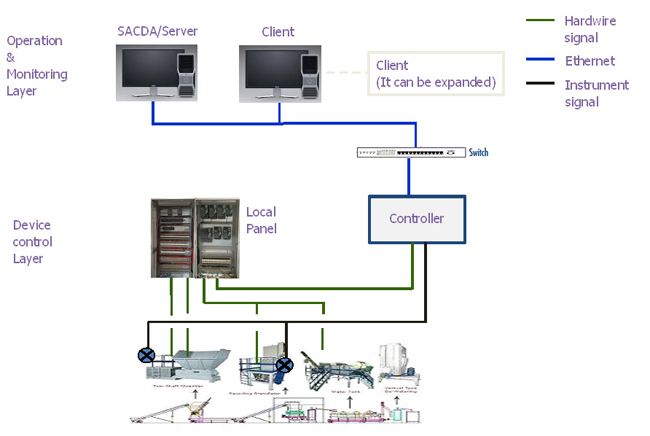 Visual Animation of Plant Information
The IAS graphic user interface displays vivid color animation of real time plant status, which are much easier for operator to monitor the plant overview with a quick glance.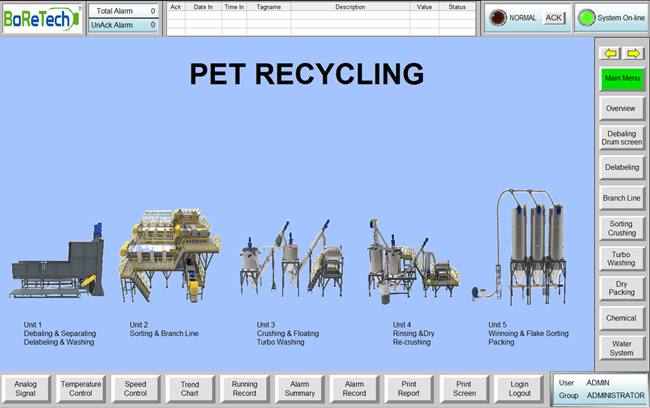 Alarm Management
The IAS alarm management application, with user-friendly instrument engineering design in mind, can help operator identify the root cause of alarm immediately during plant emergency. All alarms will be archived for later use, and the alarm display will always appear on the screen.
Data, Trend, Report
The IAS system can record and archive all plant production information, and provide real time as well as historical trend data for analysis. In addition, the system can print out pre-formatted plant data reports on demand.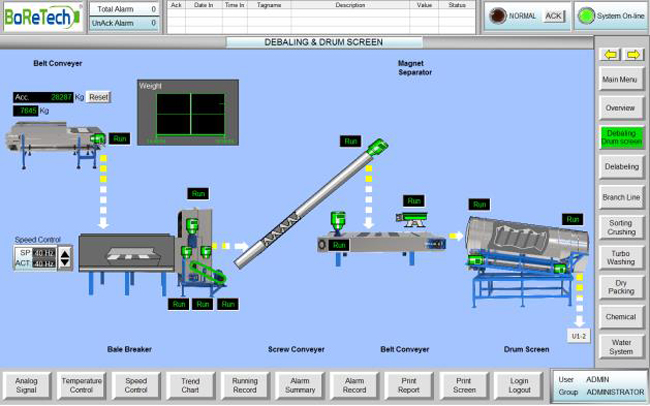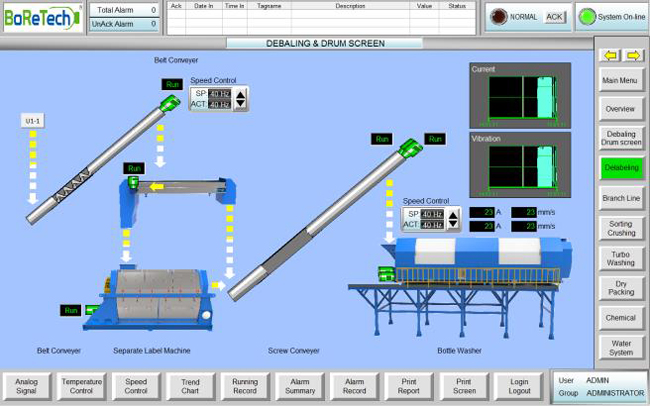 Intelligent Process Production
With automatic and accurate data archive function, the IAS system will reduce the field manpower requirement. According to plant process operation, the IAS system can control each device running schedule to achieve maximum efficiency and cost saving. Using automatic logging of accumulated machine running hours, operator will be able to advise maintenance schedule based on online equipment checklist. All of these system functions will ensure plant safe and reliable operation.