First step to Germany PET bottle recycling sales market
Application
Bottle to Bottle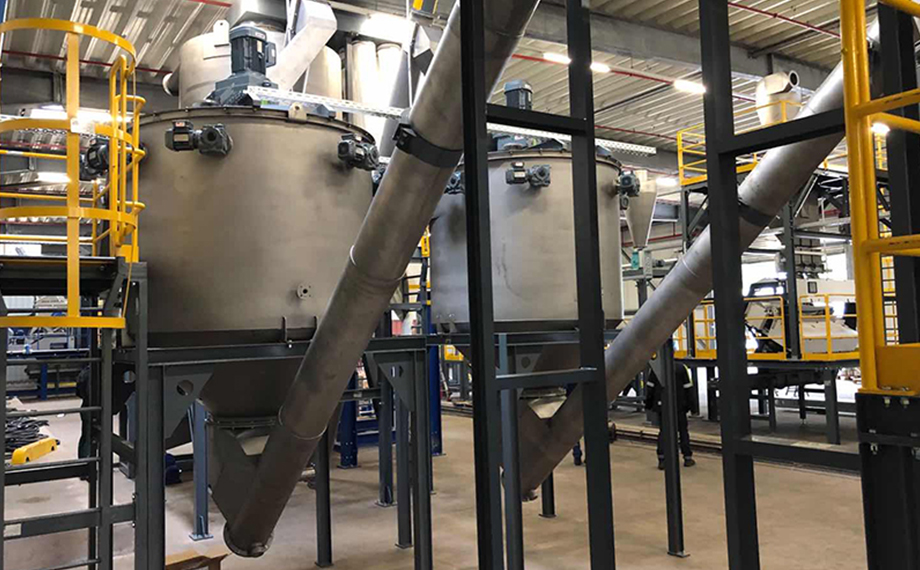 SWK has been engaged in PET bottle recycling since 2017. At present, SWK owns two plastic recycling companies in Germany, recycling PET and HDPE, which PET bottle recycling capacity reaches 22,000 tons annually. SWK cooperated with the government in Luxembourg to dispose local waste PET plastics that urged them to set up this PET bottle recycling line. The designed annual capacity of this PET production line is 15,000 tons. So far, PET flakes produced by this line are mainly supplied to the European market to pelletizing and SSP for bottle-to-bottle application, and finally used in downstream blowing new bottles. We are looking forward the cooperation between SWK and BoReTech in the future to set up a new PET bottle to bottle plant including pelletizing and SSP to produce food grade pellets.

SWK got acquainted with us through BoReTech's technical consultant, a professor in Czech Republic. They were satisfied with BoReTech and gave a great recognition and support after they visited BoReTech and had a technical communication. The customer has many years' experience in dealing with European bottle bales, so they put forward many suggestions and ideas to optimize washing process, and BoReTech also give positive cooperation to make process layout. The design of de-baling, hot washing, sub-product collection and water circulation unit, are based on the European bottles. De-baling unit adopted shredder to ensure de-baling capacity and avoid structure blocking. Hot washing unit using the latest technology soak hot washing combined with high speed friction washing to improve adhesive removal rate. The sub-product collection is combined with water circulation, which collected in-line when rinsing and chemical circulation through the vibrating screen device. The process configuration design refers to the local condition and SWK original manufacturing process practice, equipped with equipment accessories and auxiliary equipment that can be easily purchased in Germany to facilitate the daily maintenance and usage habits. The process configuration and design has been Europeanized of this project.

Thanks to the abundant of industry experience by SWK, Although effect by epidemic, but BoReTech assisted the customer with the equipment installation and commissioning, which went smoothly. It is expected to start production in August, 2020.

Back to List